Moerlein Emancipator Doppelbock
2021-06-07
Emancipator Doppelbock. Christian Moerlein Brewing Co. Cincinnati, OH
7.0% ABV.
Another major Cincinnati brewery, we carried this one with us from Cincinnati to Kalamazoo, and now it is time to drink.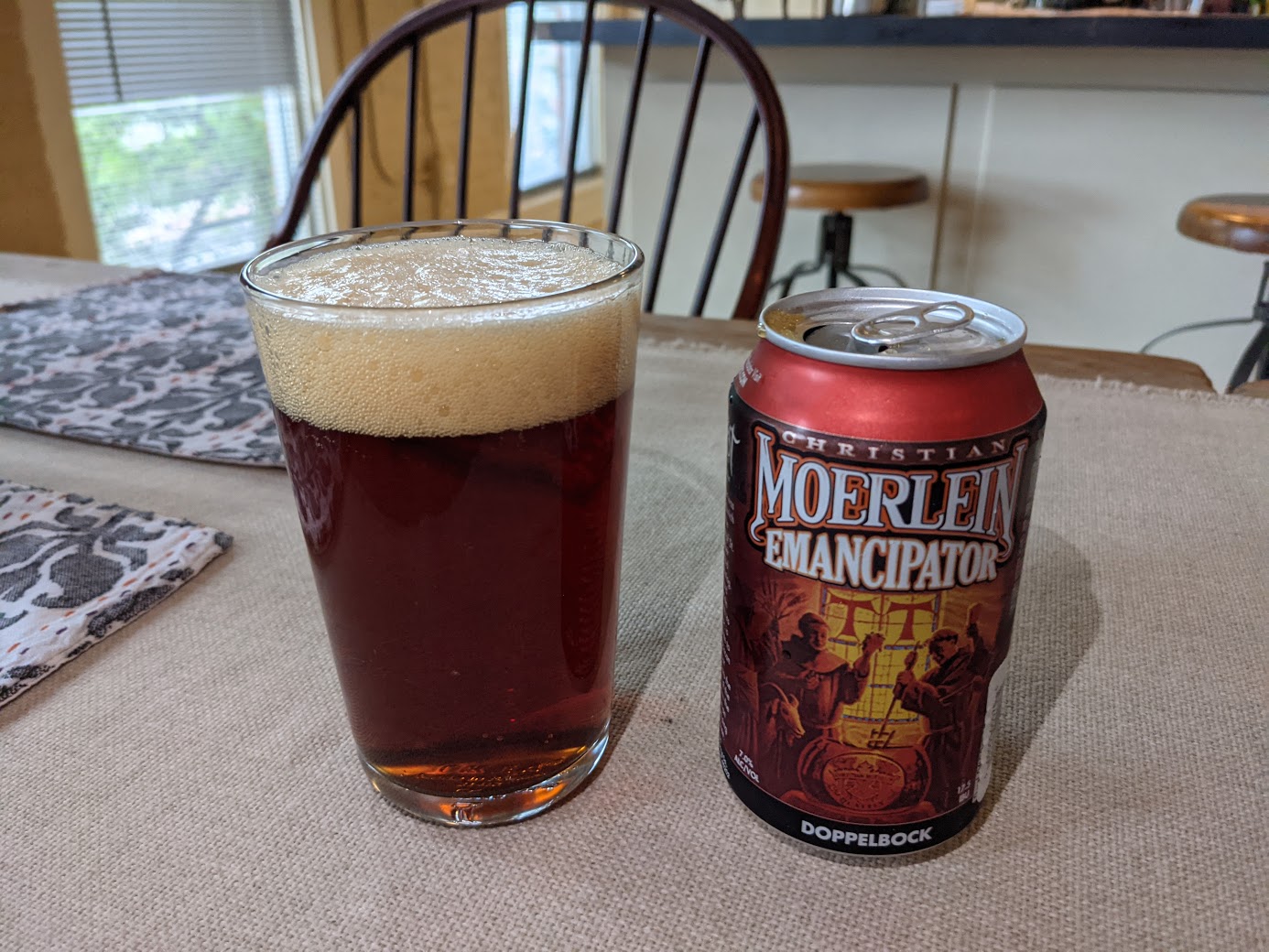 Appearance
Caramel brown. Fizzy head with big soda-like bubbles.
4
Smell
Soy sauce. Hope that's not a bad sign. Some malty caramel like a doppelbock.
Aimee again detects "loquat leaf extract". I again don't know what that is.
2
Taste
The malty-caramelly flavor is there, but it's also artificial and medicinal.
It's not great.
1
Mouthfeel
Strangely flat for how bubbly it poured.
1
Overall
Terrible mouthfeel, taste doesn't campare well to other doppelbocks.
We didn't finish it.
1