Briar Common Hobart Belgian Golden Strong
2021-07-14
Hobart Belgian Golden Strong Ale. Briar Common Brewery. Denver, CO.
9% ABV.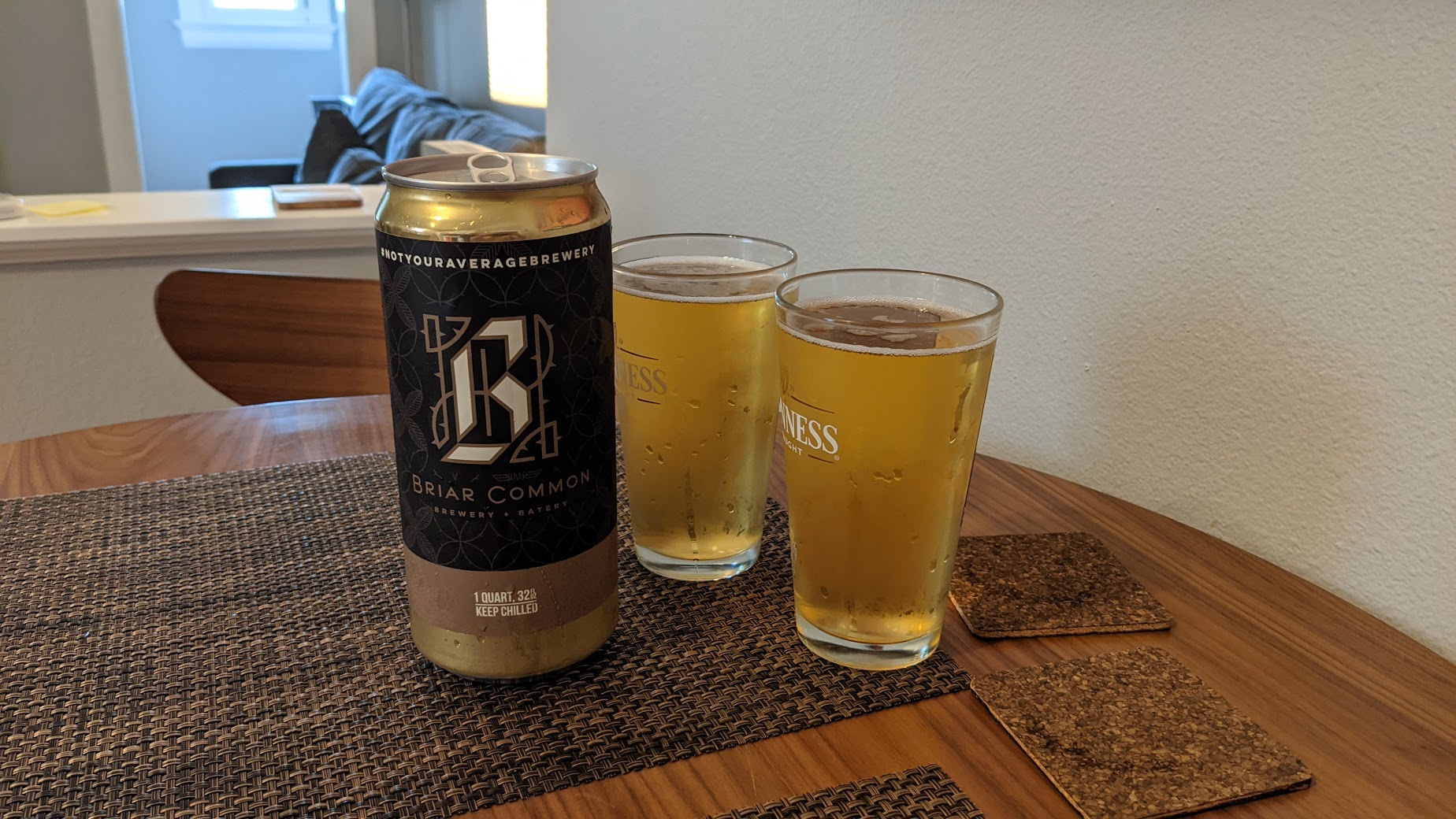 We arrived in Denver yesterday after several months mostly in Cincinnati.
Since our last written review, we spent several weeks in Michigan, touring a number of breweries, the beers for which we didn't write down reviews.
In Denver, we are happy to discover there are very many breweries. Last night we ate at Briar Common Brewery, and talked a bunch with charming bartender Marina. Although the beers we had there were not great, this one, a Belgian golden ale type, was good, and we took a crowler home with us.
The can is classy, kind of art deco. The beer's appearance is classic golden.
Smell is sour apple.
The taste has the characteristic of Belgian yeasts. Sweet and sour. Noticable alcohol flavor, especially in the afterstaste.
The flavor is one-dimensional, boring.
Yeah the aftertaste is gross.
Aimee completely forgets about her glass and walks off to arrange the closets. I am tempted not to finish my glass.
As much as we loved Marina, and as much as the brewpub itself has a nice vibe, the beers of Briar Common are not excellent.
This brewpub, like so many, I think suffers from the expectation of always needing to serve something unique to the beer connoiseur, with the result of failing at the basics of making good beer.
3/5