Counter Culture Lugareno Vienna Lager
2021-07-26
Lugareno Vienna Lager. Counter Culture Brewery. Denver, CO
5.5% ABV.
This place was recommended to us by our new friend Mick, who we met hanging out at Banded Oak. He said these folks knew what they were doing. So Aimee and I had lunch there a few days ago, and liked the beer a lot, especially this one.
Canned on 7/23, 3 days ago.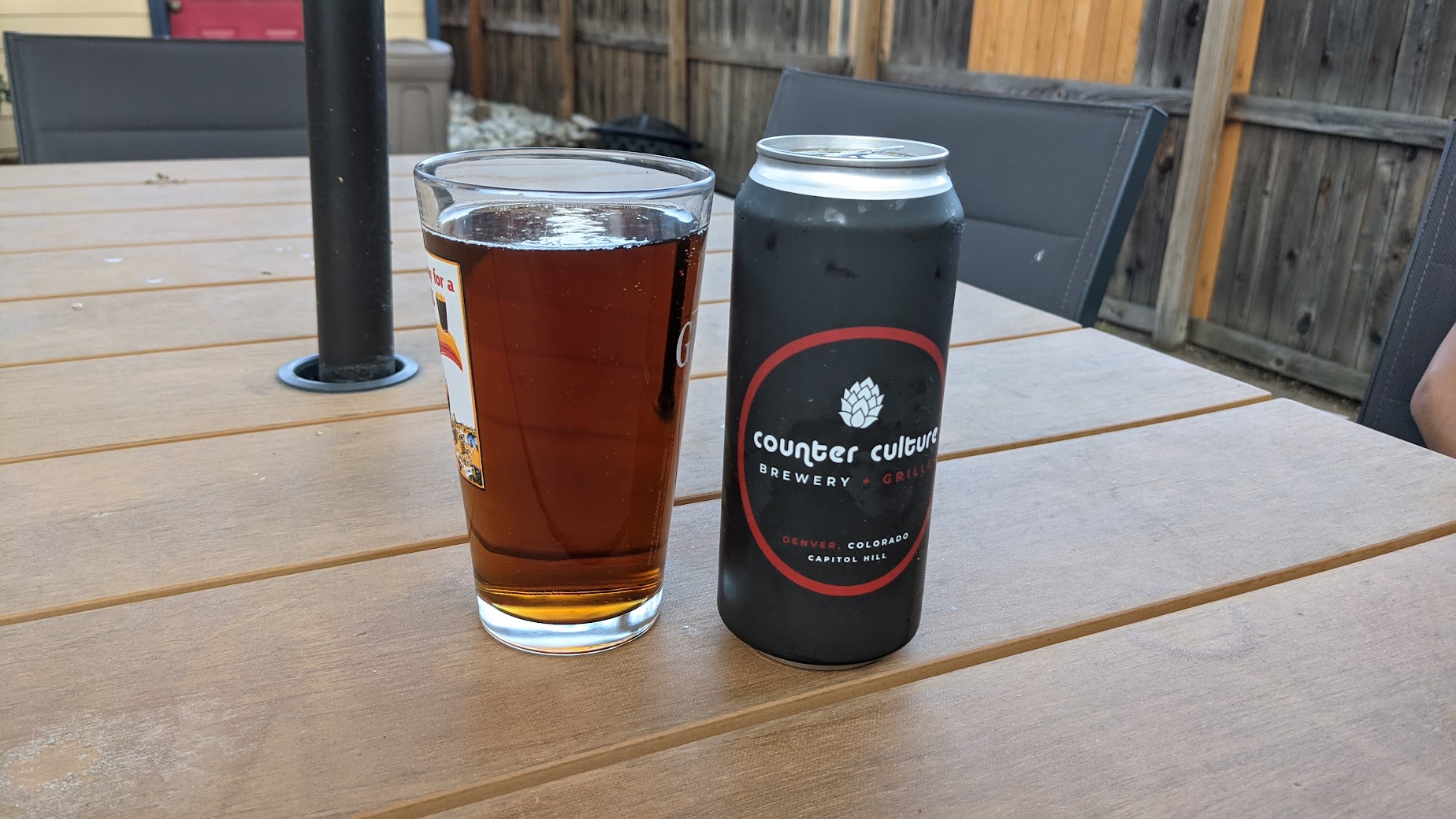 Elegant black can.
The beer pours amber brown color, caramel, honey. No head.
Aimee says it smells like honey. I smell malty grains and a hint of peach.
That goes down easy. Big chugs.
Mild malty nutiness. Starts sweet, ends dull, not bitter.
Not much to say about the taste. It's simple.
Good drinking beer.
4/5