Odell Myrcenary Double Ipa
2021-08-01
Myrcenary Double IPA. Odell Brewing Co. Fort Collins, CO.
9.3% ABV.
A major regional brewery, I don't think we've had anything from Odell yet.
At the liquor store the clerk said they didn't have any double IPAs, and I pointed at this and said, you've got a "meer-scenary"; he scanned the shelfs and said, "oh you mean mercenary".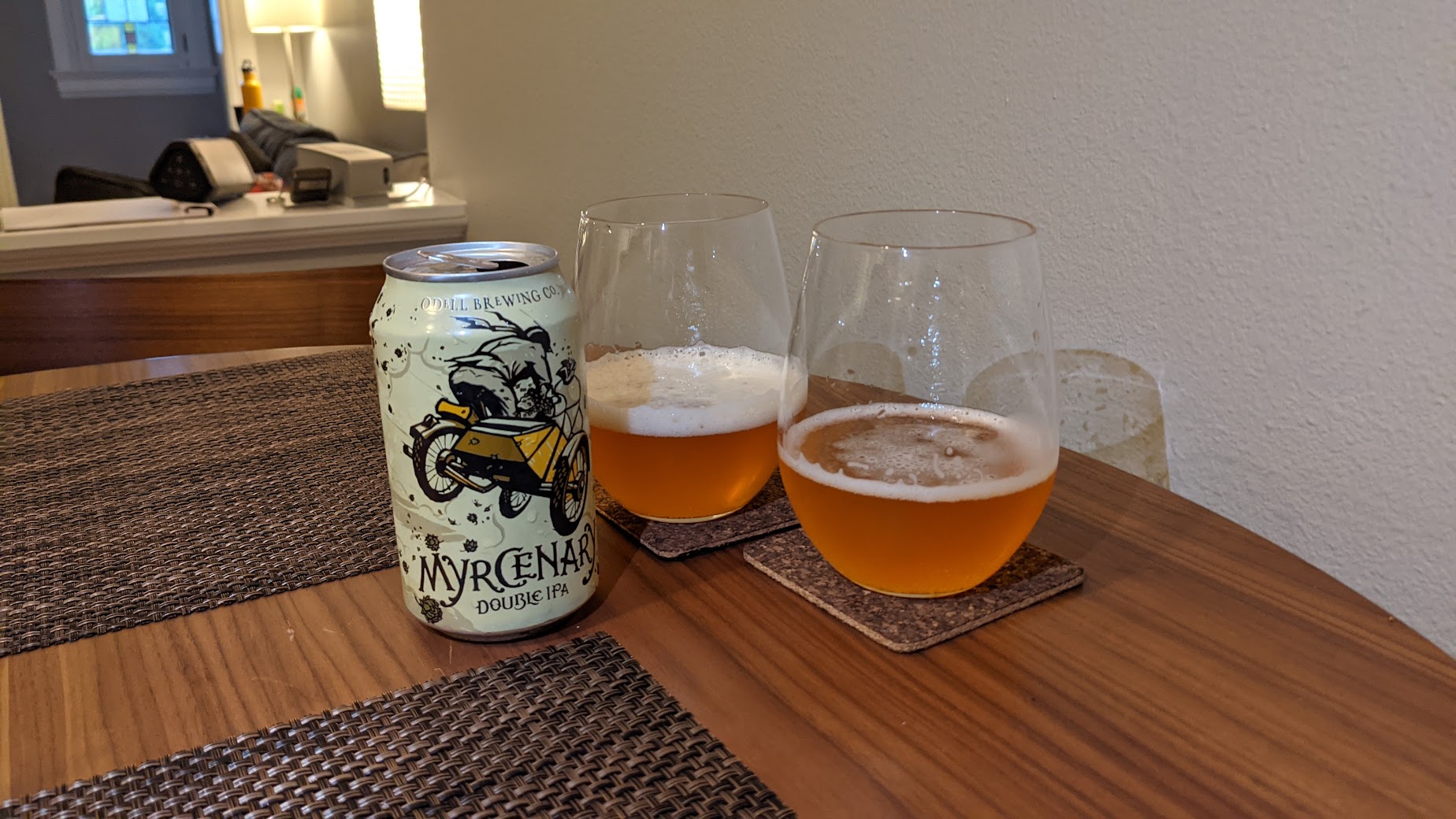 We haven't been putting much effort into beer reviews lately, I tell Aimee, "listen, you've got to really pay attention this time. Beer review is serious business, and we owe it to ourselves to dig deep, and really appreciate the hell out of this beer".
Can is cute.
It's got the thick hazy orange look that I want in the style. Big foamy head.
Aimee is satisfied with the new glasses we're using, wine tumblers, as Google tells me, and sticks her nose deep into it.
Smells of stone fruits, peaches, apricots.
The taste is alcoholic, the mouthfeel thick.
It's more bitter and less sweet than I was looking for. The bitterness is pronounced, from beginning to end. The aftertaste lasts a long time and tastes rough.
Not among the better double IPAs I've had recently.
3/5