Counter Culture Argyle Oatmeal Stout
2021-08-03
Argyle Oatmeal Stout. Counter Culture Brewing. Denver, CO
6% ABV.
We were recommended this place by Mick, the old home-brewer we met at Banded Oak. Since then we've been to Counter Culture a few times, enjoyed their Vienna Lager, E.S.B., and everything else we've had there.
Haven't had this stout yet.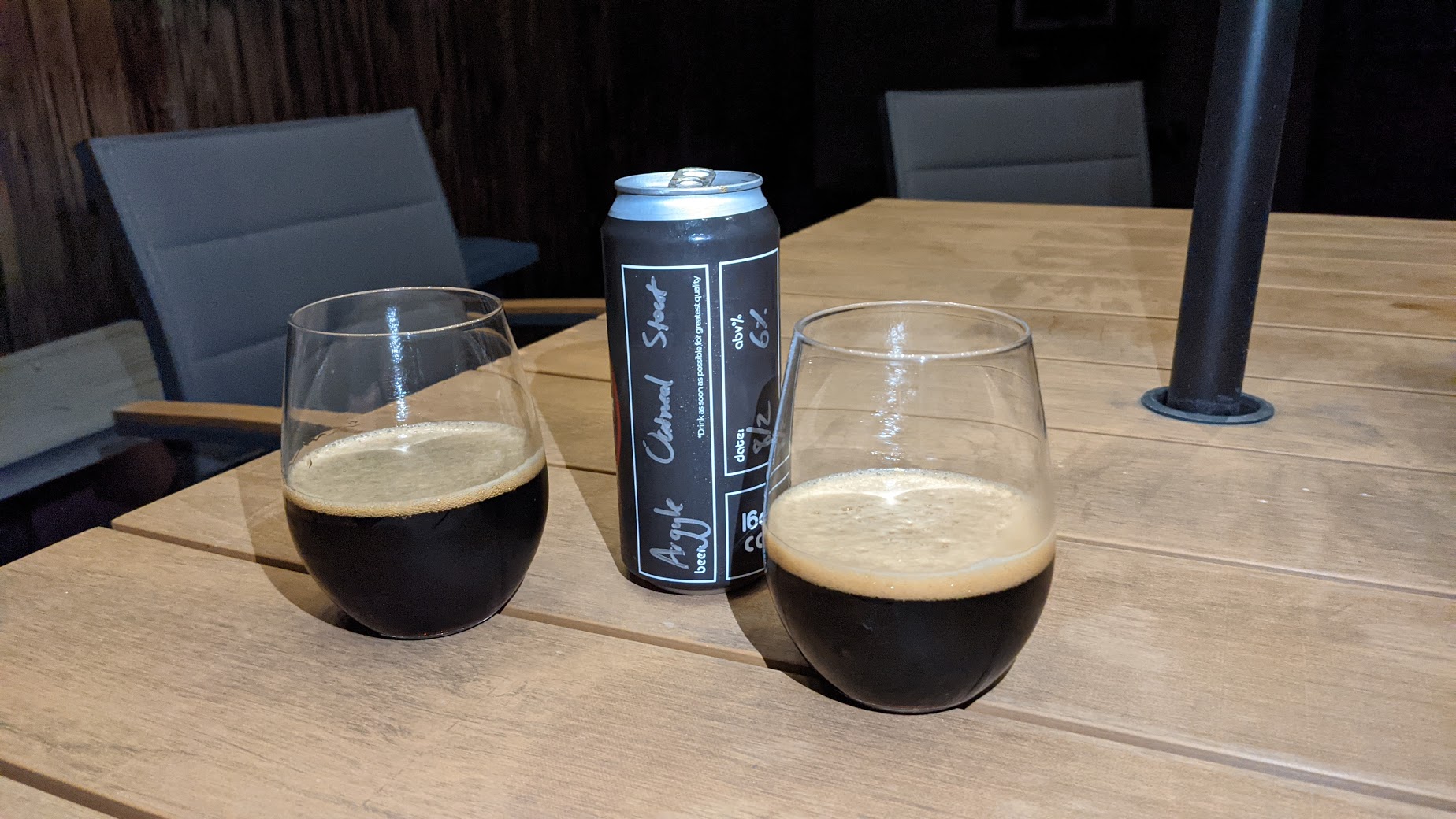 Canned from the tap yesterday.
Smell is not strong, some vanilla.
The taste is amazingly gentle, not very stouty at all. Light mouthfeel.
This is different from most stouts and porters.
Malty but not burned. Coca-Cola. Simple flavors.
Malty aftertaste lingers for a while and isn't too pleasurable.
Everything this tiny brewery makes is well balanced and tasteful.
5/5