Wild Provisions Blauw Brett
2021-09-17
Blauw Brett Sour. Wild Provisions Beer Project. Boulder, CO.
6.7% ABV.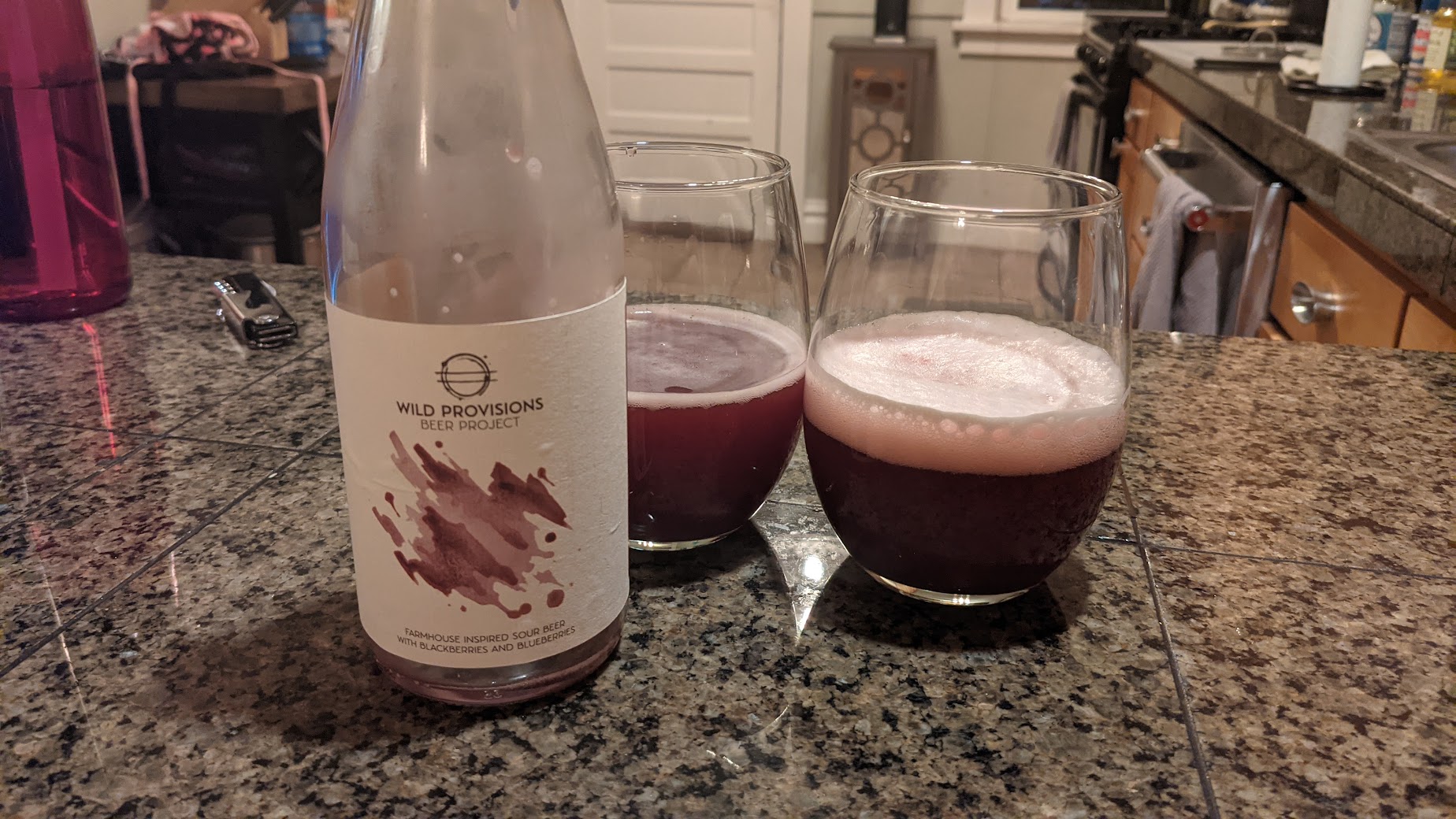 Found this brewery on our first visit to Boulder this week and liked their brews and their taproom.
In the photos for the taproom were some hazy opaque purple beers that we really wanted to try. This isn't the one from the pictures, which they were out of, and its not as psychadelically colored, but it is purple. Contains blueberries and blackberries.
Gorgeous purple, maroon. Cloudy. Fine head. Bottle is left with a layer of purple sediment.
Sour, with a typical tangy brettanomyces smell. I don't pick up the fruit that's actually in the beer. But strong passionfruit notes. Aimee says it smells like hawthorn. It's commonly served as a street candy in China, but I don't remember what it tastes like.
The taste is brutal: I make noises and shake my head back and forth. It's so out there. It has a super astringent aftertaste that is not pleasant.
I have heartburn.
Oh it's so challenging to drink. I am in so much pain.
Am I dying now? Killed by the thing I love most?
Ok, beer is not really the thing I love most.
I don't love anything.
2/5