Ayinger Bavarian Pils
2021-05-24
Bavarian Pils. Ayinger. Aying, Germany.
5.3% ABV.
We've reviewed this before and loved it a lot. It got us interested in pilsners, and since then we've had many. Let's see if we still love it.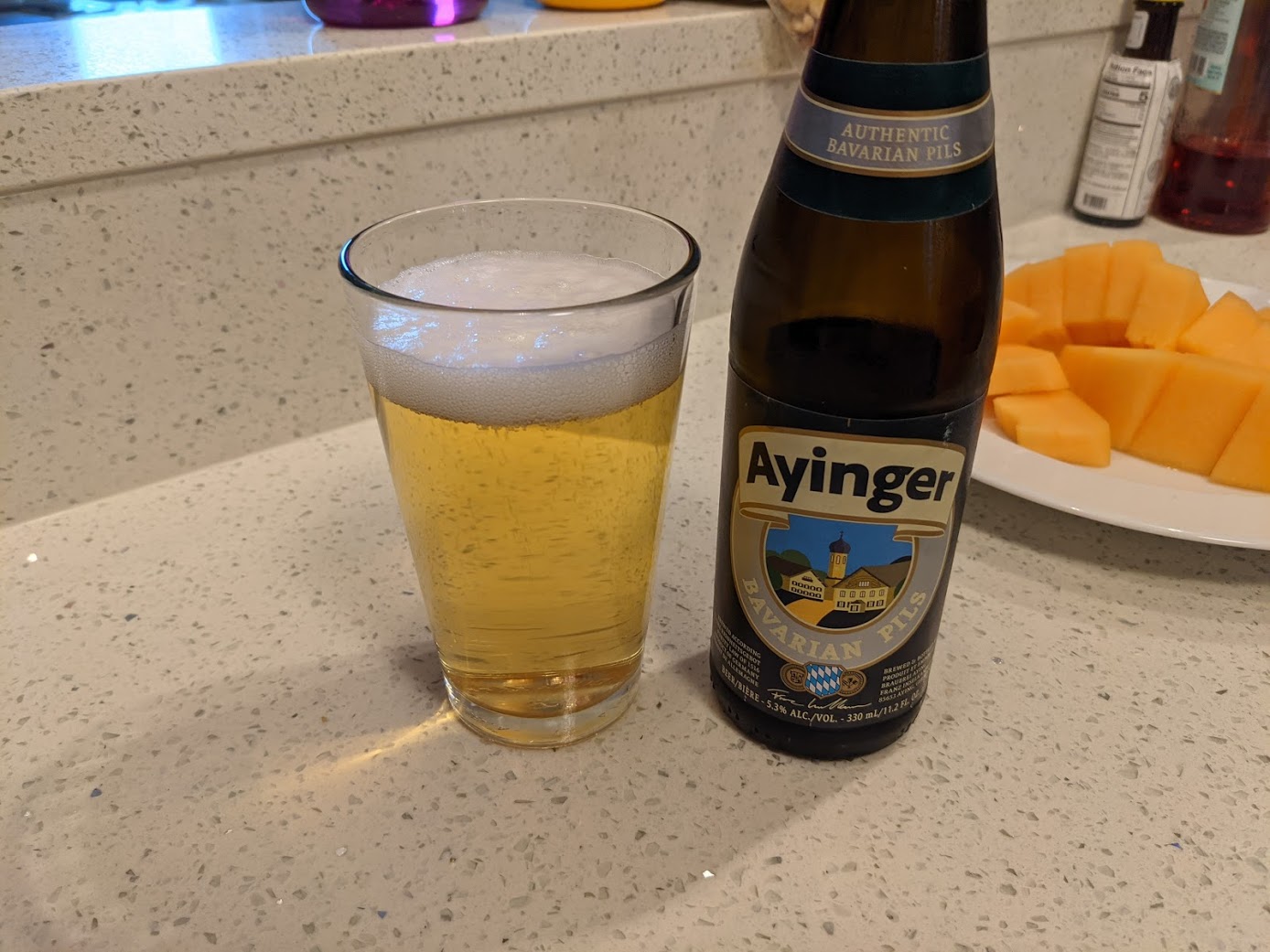 Appearance
Light straw yellow. Translucent. Moderate head.
Slightly lighter color than the Bell's we just tried.
3
Smell
Faint grain. Not much from the bottle either.
2
Taste
Sweeter and less bitter than the Bell's.
Some malt and honey.
There's some kind of unpleasant aftertaste, something funky.
3
Mouthfeel
Fine.
3
Overall
Aimee thinks it's boring. I kind of agree.
It's not as thirst-quenching as the Wiedemann's Pilsner.
3